Holdings updated September 30, 2021.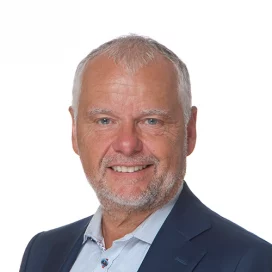 Jeppe Øvlesen, MBA.
Chief Executive Officer
Jeppe Øvlesen is a seasoned executive and biotech entrepreneur with a strong commercial background and a solid deal-making track record. Mr Øvlesen has more than 20 years of experience at the executive level and has been involved in a string of successful start-up companies, including Action Pharma, Biostrip, CLC Bio, Cercare, ChemoMetec, Monsenso, PNN Medical, Mindway, and TXP Pharma. In these companies, Mr Øvlesen has served as cofounder, CEO, CFO and/or chairman/board member and has overseen the transition from startup, buildup, to successful exit. Mr Øvlesen is currently CEO of SynAct Pharma, which is listed on the Swedish stock exchange, Spotlight.
Holdings: Mr Øvlesen and his sprouse holds 39% of the shares in Bioinvest Aps which holds 3,752,914 shares in SynAct Pharma AB.
Henrik Stage, MSc.
Chief Financial Officer
Henrik Stage, MSc, has more than 25 years of experience, as an executive in biotech and finance. Mr Stage previously served as CFO and CEO of Santaris Pharma A/S, Denmark. Established in 2000, Santaris Pharma was sold to Hoffmann-La Roche in 2014 for $450M USD in up-fronts and earn-outs. Leading up to the sale to Roche Henrik, he led the preparation of the Santaris IPO at NASDAQ in the US.
Prior to joining the executive management team of Santaris Pharma, Mr Stage held senior executive positions at Carlsberg, FL Smidth, Hempel, and Hardi. He has lived and worked in the US, Canada, and Vietnam. Mr Stage has been part of the listing of RhoVac and SynAct at SpotLight and is involved in ADCendo ApS and ResoTher ApS. Mr Stage earned his MSc from Copenhagen Business School.
Mr Stage holds 100% of the shares in Next Stage Ventures ApS, which holds shares in SynAct Pharma AB.
Holdings: 514,110 shares.
Anders Dyhr Toft, MD PhD eMBA.
Chief Medical Officer
Anders Dyhr Toft, MD PhD eMBA, has a career that spans across R&D, Operations and Commercial within the pharmaceutical industry. Prior to joining SynAct Pharma as Chief Medical Officer, Anders Dyhr Toft worked for 18 years in Novo Nordisk, most recently as Corporate Vice President of Commercial Innovation at the Novo Nordisk headquarter in Denmark. Prior to this, he has held positions as Vice President, Global Medical Affairs, and as Medical Director for Novo Nordisk UK and Ireland. He has as an MD practiced internal and general medicine in both Denmark and France. He has a PhD in inflammation from the Centre of Inflammation and Metabolism, University Hospital of Copenhagen, and an Executive MBA from IMD, Switzerland.
Holdings: 6,948 shares.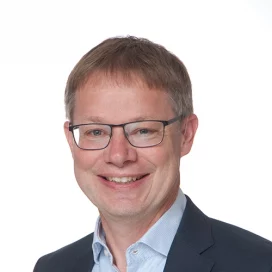 Thomas Boesen, PhD.
Chief Operating Officer
Thomas Boesen, PhD, has more than 20 years of experience in the biotech and pharma industry. He holds a PhD in bioorganic chemistry from Copenhagen University, with studies at Cambridge University, and a MA in technology management with studies at Roskilde and Edinburgh Universities.
Dr Boesen's achievements include being an inventor on 35 granted patents and holding several managing positions. Dr. Boesen has been a part of the successes of Action Pharma and Epitherapeutics, and he was cofounder of MedChem and TXP Pharma. He brings insight in drug development throughout the clinical phases, with a focus on CMC and external collaboration. Prior to joining SynAct Pharma, Dr Boesen was with Novo Nordisk for 5 years.
Holdings: Dr Boesen holds 87.5% of the shares in Boesen Biotech ApS, which holds 152,946 shares in SynAct Pharma AB.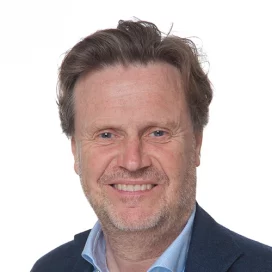 Thomas Jonassen, MD.
Chief Scientific Officer and Board Member
Thomas Jonassen, MD, is associate professor at cardiovascular pharmacology, University of Copenhagen, and visiting professor at William Harvey Research Institute, Barts and London School of Medicine. He has published more than 50 scientific publications and is the inventor of 6 granted patents in the US and Europe.
Mr Jonassen is cofounder and current CSO and BoD at SynAct Pharma AB, cofounder of ResoTher Pharma Aps, cofounder and former CSO at Action Pharma A/S, and cofounder of TXP Pharma AG. Action Pharma sold its lead drug development candidate to AbbVie for $110M USD and TXP Pharma sold various rights to Questcor Pharmaceuticals for $100M USD in milestone payments. Mr Jonassen is coinventor of SynAct's drug candidate, AP1189.
Holdings: Dr Jonassen holds 61% of the shares in Bioinvest Aps which holds 3,752,914 shares in SynAct Pharma AB.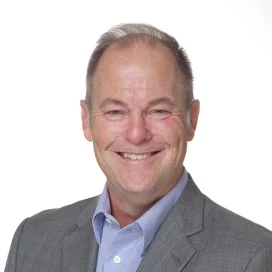 James Knight, MBA.
Chief Business Officer
James Knight has 25 years of experience in biotech. Previously he was the VP of Portfolio Strategy at Questcor Pharmaceuticals where he was responsible for leading the expansion of Acthar Gel from two to nine promoted indications across five specialty areas including rheumatology. Questcor's success in expanding Acthar use lead to its acquisition by Mallinckrodt for $5.6 billion.
Mr. Knight also serving as the CBO of TXP Pharma. Most recently Jim was the SVP, Head of Corporate Development for BioTime, and previously Jim held positions of increasing responsibility at Elan Pharmaceuticals, Dura Pharmaceuticals and Biogen. Jim has a Bachelor of Science in Biology from the University of Massachusetts, Amherst, and a Master of Business Administration in High Technology from Northeastern University in Boston.
Holdings: 0 shares.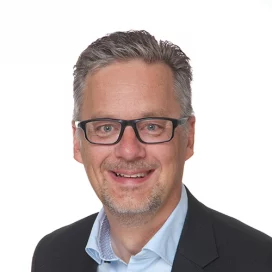 Patrik Renblad, MSc.
Vice President Finance
Patrik Renblad has a broad experience from the Life Science industry. With a strong financial background and focus he has served in various roles across the Pharmaceutical value chain and across geographies for LEO Pharma and AstraZeneca.
Patrik joined SynAct Pharma in August 2021 as responsible for the Finance function reporting to CFO. Prior to joining SynAct, he worked 10 years in LEO Pharma, most recently heading up its Research & Development Finance unit. Prior to that he was assigned to the affiliate in Shanghai, China for four years as local CFO.  Patrik Renblad holds a MSc in Business Administration and Economics from Lund University.
Holdings: 1 000 shares.