Holdings updated June 30, 2022.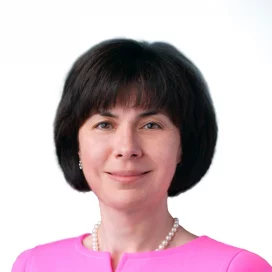 Marina Bozilenko
Board Member
Ms. Bozilenko has over 30 years of investment banking and other healthcare industry expertise, including raising more than $30 billion in capital and executing numerous M&A transactions. She currently is President and CEO of Biothea Pharma, a  biotechnology company. She is also a Strategic Advisor to William Blair & Company, a firm she joined in 2010 as Head of Biotech & Pharma and Managing Director. Prior to that, she worked at Bear, Stearns & Co. Inc. as a senior managing director in the healthcare group, at Banc of America Securities as a managing director and head of biotechnology, and at Vector Securities International, where she was a partner. Ms. Bozilenko was also a principal at Kidd & Company, a private-equity firm. She received her B.A. in molecular biology and M.A. in economic history from the University of Chicago. Ms. Bozilenko is currently a Director of AcelRx Pharmaceuticals (ACRX), SynAct Pharma (SYNACT), as well as NeuroNetworks Fund (NNF), a non-profit organization focused on therapies for autism, epilepsy, schizophrenia and related disorders. She also serves on the Advisory Board of Arctic Aurora Life Sciences, a Swedish healthcare-focused investment fund.
Holdings: 3,175 shares.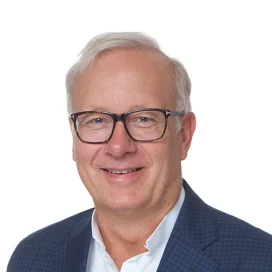 Torbjørn Bjerke
Chairman
Torbjörn Bjerke, MD PhD, has served as a member of SynAct Board of Directors since 2016. Dr Bjerke is currently the portfolio manager of Arctic Aurora LifeScience. He previously served as the president and CEO of Karolinska Development AB from 2011 to 2014. Prior to that, Dr Bjerke was the president and CEO of Orexo AB, a position he held from 2007 until January 2011. Previously, he was president and CEO of Biolipox AB, Executive Vice President, R&D, ALK Pharmaceuticals, and director of pharmacology at AstraZeneca. Dr Bjerke holds a PhD in medicine from Aarhus Universitet.
Dr Bjerke is cofounder of Action Pharma AS and TXP Pharma GmbH. Action Pharma sold its lead drug development candidate to AbbVie for $110M USD and TXP Pharma sold various rights to Questcor Pharmaceuticals for $100M USD in milestone payments. In addition, Dr Bjerke has experience as a board member within life science, at organizations such as DBV Technologies, NeuroSearch AS, TopoTarget AS, Axelar AB, Aprea AB, and Pergamum AB.
Dr Bjerke holds 100% of the shares in GLCapital AB, which holds shares in SynAct Pharma AB.
Holdings: 825,177 shares.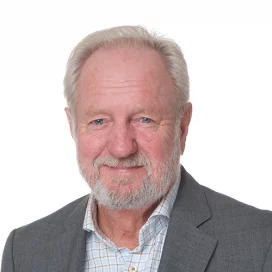 Uli Hacksell
Board Member
Uli Hacksell has been a member of the Syntact Board of Directors since 2020. He has more than 25 years of experience in senior positions in major pharmaceutical and biotech companies and more than 10 years of experience as the CEO of publicly owned companies. As the CEO of ACADIA Pharmaceuticals from 2000−2015, he led its development from a private start-up to a public, multibillion dollar company. In the 1990s, he held senior positions at Astra AB, prior to which he was a professor of organic chemistry at Uppsala University. He holds a PhD from Uppsala University.
He is Chairman of the board of Medivir and Annexin Pharmaceuticals, and a board member of InDex Pharmaceuticals and Active Biotech.
Holdings: 1,588 shares.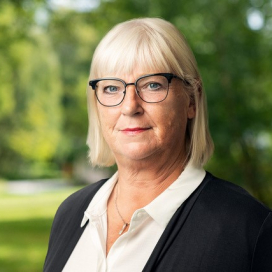 Kerstin Hasselgren
Board Member
Kerstin Hasselgren is currently CFO of Xspray Pharma AB listed on Nasdaq Stockholm and has extensive experience from working in large public international companies such as VP Corporate Business Control at SSAB, CFO at Alstom Transport Nordic, VP Finance Global Operations at AstraZeneca and VP Finance Global R&D at AstraZeneca. Kerstin Hasselgren has a degree of Master of Science in Business and Economics from the Stockholm School of Economics.
Holdings: 0 shares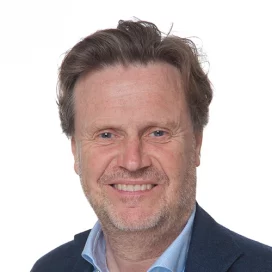 Thomas Jonassen, MD.
Chief Scientific Officer and Board Member
Thomas Jonassen, MD, is associate professor at cardiovascular pharmacology, University of Copenhagen, and visiting professor at William Harvey Research Institute, Barts and London School of Medicine. He has published more than 50 scientific publications and is the inventor of 6 granted patents in the US and Europe.
Mr Jonassen is cofounder and current CSO and BoD at SynAct Pharma AB, cofounder of ResoTher Pharma Aps, cofounder and former CSO at Action Pharma A/S, and cofounder of TXP Pharma AG. Action Pharma sold its lead drug development candidate to AbbVie for $110M USD and TXP Pharma sold various rights to Questcor Pharmaceuticals for $100M USD in milestone payments. Mr Jonassen is coinventor of SynAct's drug candidate, AP1189.
Holdings: Dr. Jonassen holds 61% of the shares in Bioinvest ApS which holds 3,761,644 shares in SynAct Pharma AB.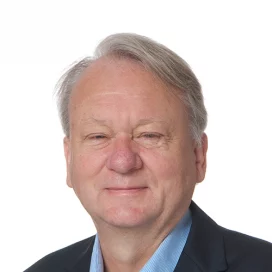 Terje Kalland
Board Member
Terje Kalland, MD, PhD, has more than 30 years of international experience from management positions in the life science industry. He has been senior vice president at Novo Nordisk A/S, head of research and development at Biovitrum AB (now SOBI AB), and has held various positions within Pharmacia AB. Dr Kalland has substantial experience with financing and investment activities and as vice president at Karolinska Development AB. He was professor in tumor immunology at Lund University and has experience with boards from several listed companies in Sweden and internationally.
Holdings: 62,855 shares.